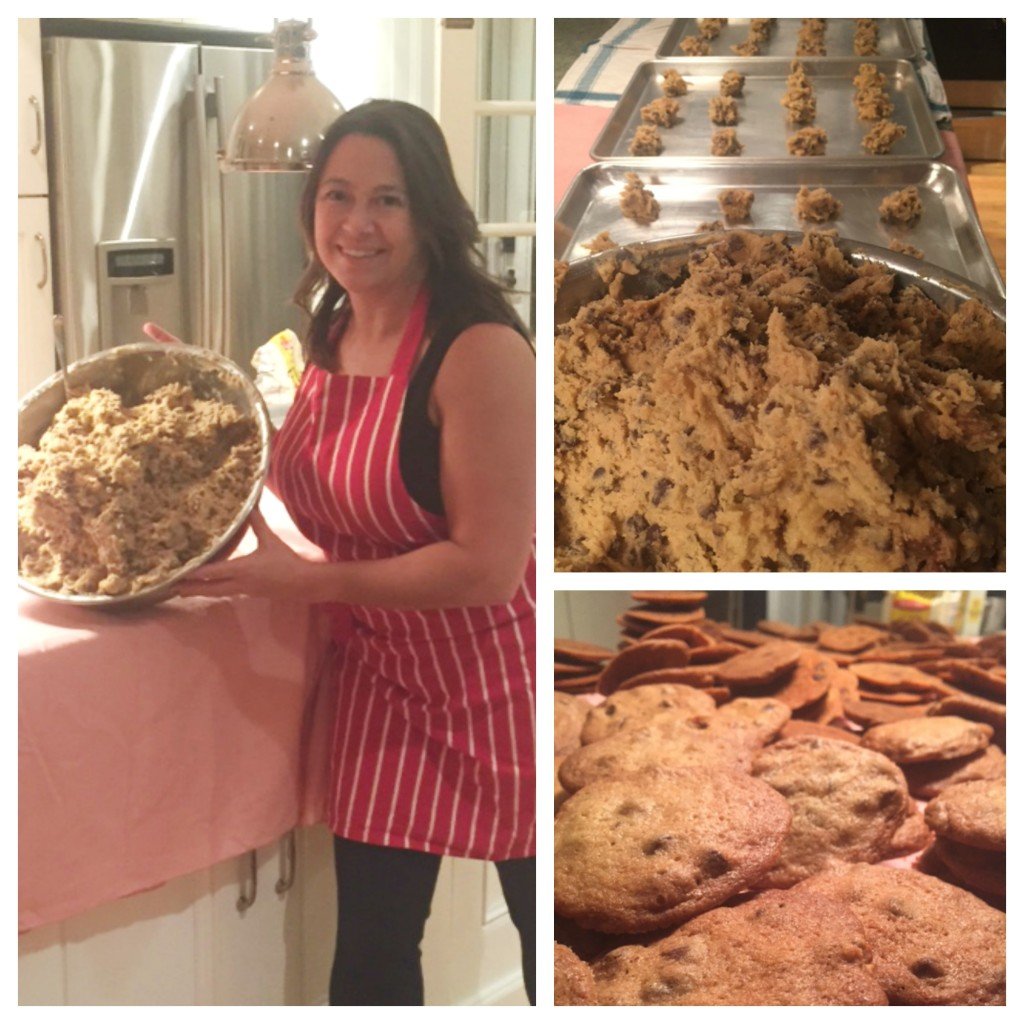 As a young girl growing up in Ridgewood, New Jersey with a single dad, Julia's nanny Peggy would whip up a batch of homemade chocolate chip cookies for the neighborhood children once a week. Thin, crispy and addictive, the smell of Peggy's cookies got everyone excited for a yummy afternoon snack.
In December 2000, just months into establishing RED PR, a dilemma ensued: what type of holiday gift to send out on behalf of the company?  Other firms were sending high-priced Hermes accessories or tasteful Bergdorf Goodman trinkets, but for a brand new business with a lengthy list of cards to write out, an expensive purchase just wasn't in the budget.
Remembering her favorite childhood treat, Julia decided to send something more personal — something sweeter, more special and that filled the tummy with love.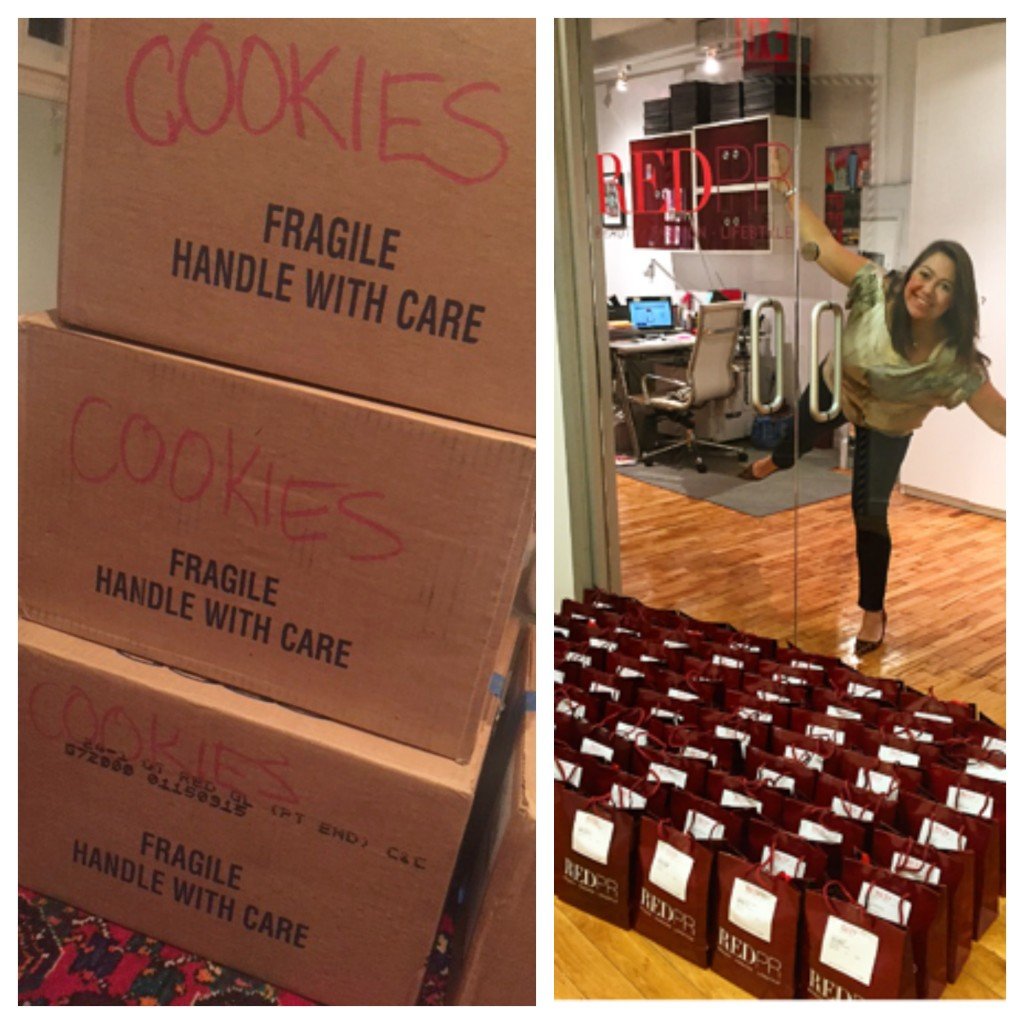 For 15 years now Julia has been baking batches upon batches of her "famous" cookies, turning her family's kitchen back in Bergen County into a bakery for 3 full days. Over 2,000 cookies are made from scratch, packaged into festive tin cans and shipped across the world to clients, colleagues, friends and family.
RED's classic confections have turned into a sought-after tradition. These little tin cans serve as a reminder of the team's sincere gratitude and appreciation for all of the wonderful people who support RED PR!