When it comes to social media and public relations, how far is too far when trying to capture consumers' attentions?
We recently came across an article on The Luxury Spot about Fashion Blogging the Holocaust (yup, fashion blogging the Holocaust) and felt a pang of disturbance upon laying our eyes on the since removed Instagram post. In the "very grey" photo, fashion blogger Natalie Joos poses in a fur coat, her purse atop a tomb, at the Memorial to the Murdered Jews of Europe. The image received over 480 likes and comments, but we're still not set on calling the snap particularly tasteful or sensitive.
This brings up the topic of Community Managers knowing when and when not to utilize recent events as marketing ploys via social media.
You may recall American designer Kenneth Cole tweeting, "Millions are in uproar in #Cairo. Rumor is they heard our new spring collection is available online" during the Egyptian protests. Or hippie-chic retailer Urban Outfitters tweeting, "This storm blows (but free shipping doesn't!) Today only #frankenstorm #ALLSOGGY" during Hurricane Sandy in 2012.
Probably one of the worst social media PR mistake was one made by a (former) PR executive on her own account. It was the tweet heard 'round the world – Justine Sacco tweeting before a 2013 holiday trip to South Africa, "Going to Africa. Hope I don't get AIDS. Just kidding. I'm white!" Immediately, Twitter users backlashed Justine, getting the hashtag #HasJustineLandedYet to trend worldwide before her flight touched down. A less than 140-character opinion changed Justine's career and reputation forever.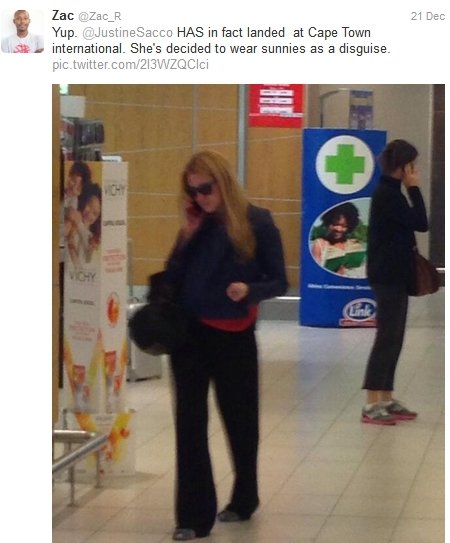 Coming up with a caption that's going to get your brand a 'double tap' on Instagram or a 'like' on Facebook is somewhat of a craft. Time sensitivity, wittiness and general audience appeal are key. In a world where our Twitter feeds populate faster than we can say "Kardashian" remember to have brands remain respectful online.
What are your thoughts on PR and social media with controversial issues?